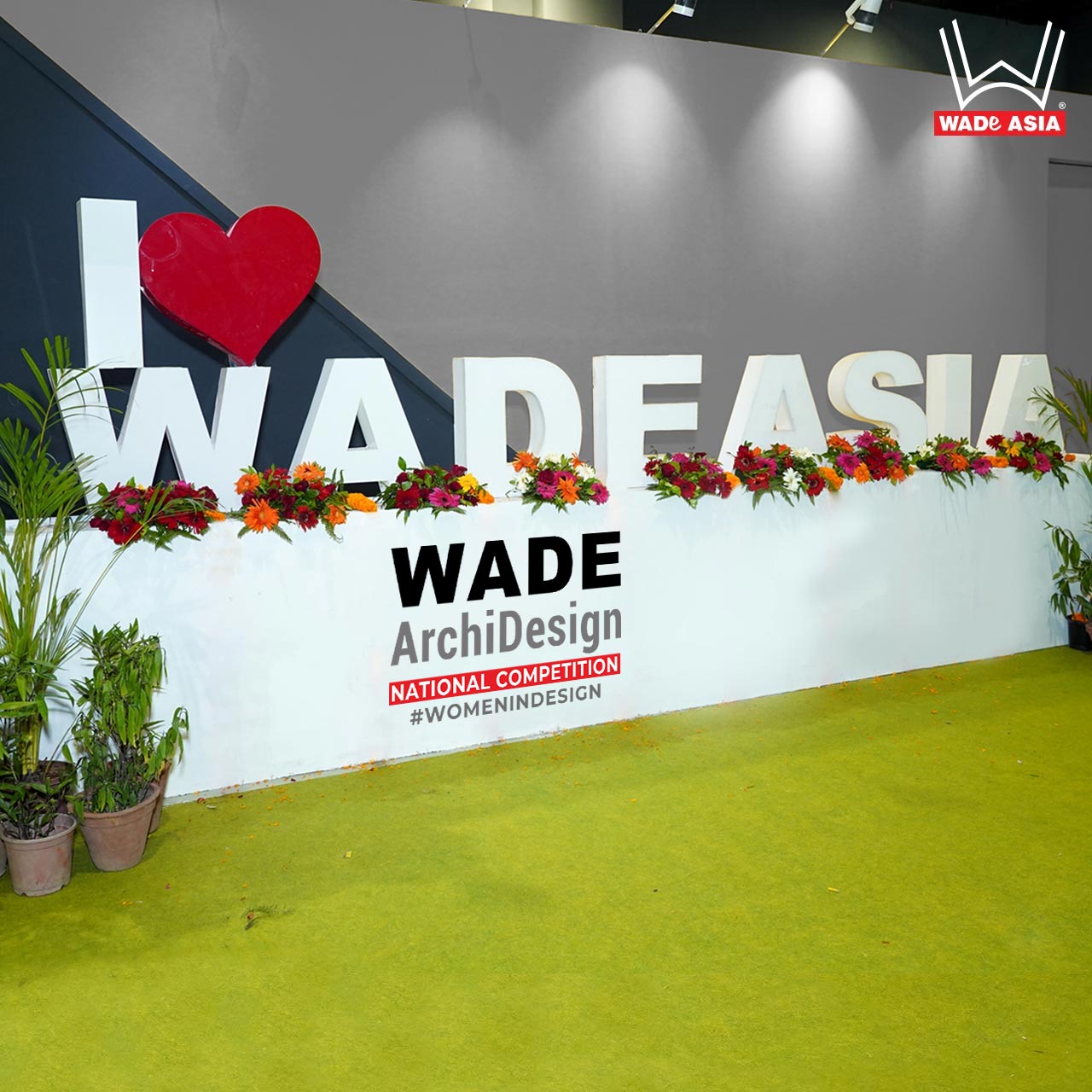 WADE ASIA NATIONAL COMPETITION FOR WOMEN IN ARCHITECTURE, DESIGN & BUILT SPACE
Application for WADE ASIA National Competition for Women in Architecture, Design & Built Space opening soon!
WADE ASIA Award Categories
YOUNG WADE AWARD
1. Emerging Interior Designer
2. Emerging Architect
WADE Excellence Award
Commercial
1. Commercial Office Interior Project
2. Commercial Office Architecture Project
Residential (Above 3000 sft)
1. Residential Interior Project
2. Residential Architecture Project
Residential (Below 3000 sft)
1. Residential Interior Project
2. Residential Architecture Project
Hospitality
1. High-end Hospitality Interior Projects
2. Hospitality Architecture Projects
Educational
1. Educational Interior Project
2. Educational Architecture Project
Retail
1. Retail Interior Project
2. Retail Architecture Project
Landscape
1. Landscape in Public Space
2. Landscape in Private Space
Healthcare
1. Healthcare & Well-being Interior Projects
2. Healthcare Architecture Projects
Sustainability
1. Most Sustainable design (Holistic approach to design)
WADE Best Use of Color Award
1. Best Use of Color in Architecture
2. Best Use of Color in Interior Design
WADE Best Use of Lighting Award
1. Best Use of Lighting in Interior – Artificial Lighting
WADE Artist Award
1. Artist Painting – Young
2. Artist Painting – Excellence
3. Artist Photography – Amateur Photographer
4. Artist Photography – Professional Photographer
Award through Nomination
1. WADE ASIA Lifetime Achievement Award
2. WADE ASIA Role Model Of The Year Award
3. WADE ASIA Special Contribution Award
4. WADE ASIA Sustainability Champion Of The Year Award
5. WADE ASIA Comeback Champion Award
6. WADE ASIA Civil Engineer Award
7. WADE ASIA Academia Award
8. WADE ASIA Art Maestro Award
HOW TO SPONSOR WADE ASIA NATIONAL COMPETITION FOR WOMEN IN ARCHITECTURE, DESIGN & BUILT SPACE
Since the last seven years we have been getting a lot of queries for category sponsorships. Finally WADE ASIA has opened it for supporting brands. Check out the categories and send your query to madhu@wadeasia.com / 9867333972.
Who can Apply for WADE ASIA Awards?
Only Women who are in Architecture, Design, Art, Engineering, Product Design are eligible to apply for this Award. WADE ASIA is a platform to focus & recognize the contribution of Women in Design. Through this platform Women gain a lot of opportunities to collaborate, network, learn & share.
Eligible candidates may apply for WADE Awards through the Registration link that will be provided in the website & social media sites. For each category there is separate Guideline. Read the Guideline & the eligibility criteria carefully& if you feel your project fits in that category, you may apply.
When to Apply for WADE Awards?
Registration link to submit projects for WADE ASIA Awards 2023 will be opening this January.
For updates stay connected at Wade Asia
Procedure how WADE ASIA Award is conducted:
Over 1500+ project entries are received every year from different categories.
The finest ones are shortlisted by the Jury members based on various parameters like Project design, Concepts, Innovativeness, Original idea, Client requirements, etc.
The shortlisted ones are invited to come and compete and present their project LIVE to the Jury members. Participants are evaluated based on their presentation and Q&A session.
It is a process that is conducted for 2 days & on the final day the Winners are felicitatedthrough Gala ceremony followed by Dinner & Cocktail Party.
WADE ASIA Exhibition:
WADE ASIA provides an opportunity to all the shortlisted candidates to showcase their projects in the Exhibition area.Apart from coverage in SURFACES REPORTER magazine, there are 30 other Press Invitees to cover the exhibits.
WADE ASIA LIVE Jury Presentation:
WADE ASIA'S past participants vouch for WADE LIVE Jury Presentations as one of the best learning grounds for anyone in Design &Architecture. The session is open to one &all who is curious learning & exploring new ideas & technologies while attending the presentation of their fellow friends.
The 2nd round for WADE ASIA Awards is the LIVE Jury Presentation round where the shortlisted candidates get the opportunity to present their project LIVE to the Jury members detailing the facts & other relevant features of the project followed by Q & A round.
Why getting WADE Award is not an easy task?
WADE side of story
WADE ASIA is not just an Event but a Movement. It requires immense time and effort to organize &execute an event at this level. Extensive research has been done to meet out the objectives of WADE ASIA. The entire team does a lot of hard work just to make the effort of the best deserving candidate get rewarded. None is awarded just for the sake of conducting the award ceremony. Projects are thoroughly scrutinized to meet out all the criteria & then forwarded to the Jury members for shortlisting.
WADE participant story
A wide range of participants from different parts of the country belonging to the design fraternity strive extremely hard to create a design or build a model. They apply & enter for the WADE Award with their best piece of work in suitable categories. The 1st round of shortlisting is done by the Jury members & then the shortlisted candidates are invited to come & compete with each other through LIVE Jury Presentation & Q&A session. It is only hard work & true dedication that brings them an award.
Jury Story
Jury panel is composed of eminent Design Professionals, Theorists, Researchers & Academicians from multiple disciplines belonging to prestigious institutions, practices, and organizations across India. The Jury members take up various rounds to select the Winners across various categories.