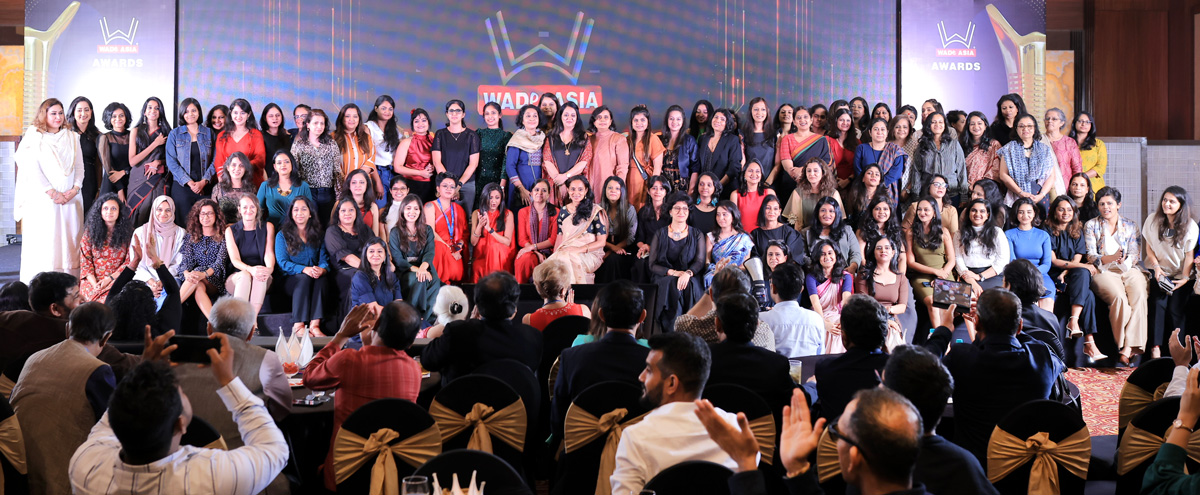 WADE ASIA – World Women Architects Artists Designers and Engineers Ecosystem
• WADE ASIA NATIONAL AWARDS
• DESIGNS INDIA Architecture Conference
WADE ASIA 2023 Architecture Conference and Awards will take place on 22,23,24 September 2023 at Pragati Maidan, New Delhi.
Started in 2016, WADE ASIA NATIONAL AWARDS is the largest award platform for Women in Architecture, Interior Design, Art, Construction and Engineering. WADE has been documenting the progression of women architects, interior designers, artists, and engineers since the last 7 years.
The annual conference is called DESIGNS INDIA Architecture Conference, a specially curated national conference on architecture & design, best known for its superlative topics & speakers. It happens for two continuous days, with 60-80 speakers. Apart from India, WADE ASIA had participation from London, Dubai, Singapore, Indonesia, Sri Lanka, Malaysia, Nepal, Bangladesh, and more.
While the main conference is open to all speakers, WADE ASIA CHANGE MAKERS is a subset, dedicated to women in design & architecture.
• Being the house of respected magazines like Surfaces Reporter, The Ply Reporter and Furniture Design & Technology gives us continuous connections and power to connect with the who's who in the industry, government and city.
• Last but not the least, our willingness to make your brand win in this association scores the highest point and no wise person can ignore this fact.
About WADE ASIA
WADE ASIA is the world's largest award platform for women architects, interior designers, artists, real estate & construction professionals, and engineers operating in the built space.
It started with the mission to recognise and celebrate Women-led Development in Architecture, Interior Design, Art, and Construction. An initiative started by Vertica Dvivedi and Madhurima Chowdhury in 2016, WADE ASIA is about recognizing the contribution of women in design, documenting their progression, and giving a grand common platform to women in creative pursuits to meet, network, learn and share.
MILESTONES
Objectives of WADE ASIA
1. Ensuring visibility of Women-led projects
2. Bridging Mentorship between Leading & Aspiring Designers
3. Standing by those who want to come back to the profession after a break
4. Encouraging Sharing & Learning through Research
5. Celebrating the Life, Work & Achievements of Women Architects, Artists & Designers
6. Rewards & Recognition through WADE Awards
WADE is celebrated annually for two days which are full of inspiring discussions, keynotes and talks by designers from India and abroad. The gala event culminates with the presentation of awards.
MORE DETAILS
Full-Form of WADE – World Women Architects Artists Designers and Engineers Ecosystem
Inception – 2016
Edition – 2023 would be 6th edition of WADE ASIA Project competition and awards for women in Design & Architecture
WADE ASIA Competition and awards – The platform receives massive submission of projects in more than 20 categories. Out of the 1500+ submissions, about 250-300 are shortlisted online. They compete on ground for 2 days during WADE ASIA's annual event. WADE AWARDS ceremony is a gala celebration, a scintillating evening with cocktails, dinner, and music.
DESIGNS INDIA Architecture Conference – It is one of the top national architecture conferences in India. Though the awards & competition are only for women, conference is open to all.
Participation – Exhibitors and Delegates from all India and some important delegates from South East Asian countries like Sri Lanka, Bhutan, Nepal, Bangladesh, Singapore etc
Expected Delegate count – 8,000 to 10,000
Organizer – Bigsea Marcom (I) Pvt Ltd
Founder Director – Vertica Dvivedi
Concurrent Events – IIR (India Interior Retailing) Conference, MATECIA Building Material Exhibition, WADE ASIA Installations and Material Workshops, MATECIA Innovation Zone