The annual conference is called DESIGNS INDIA Architecture Conference, a specially curated national conference on architecture & design, best known for its superlative topics & speakers. It happens for two continuous days, with 60-80 speakers. Apart from India, WADE ASIA had participation from London, Dubai, Singapore, Indonesia, Sri Lanka, Malaysia, Nepal, Bangladesh, and more.
While the main conference is open to all speakers, WADE ASIA CHANGE MAKERS is a subset, dedicated to women in design & architecture.
DESIGN INDIA ARCHITECTURE CONFERENCE 2023 by WADE ASIA will take place on 18.19.20 August 2023 at Pragati Maidan, New Delhi.
WADE ASIA PROJECT COMPETITION (AWARDS 2023)
Senior Jury members will be taking up various rounds including 1 Live Jury Round in first two days of to select the Winners across various categories.
The winners will be awarded during the WADE award ceremony on Day 2.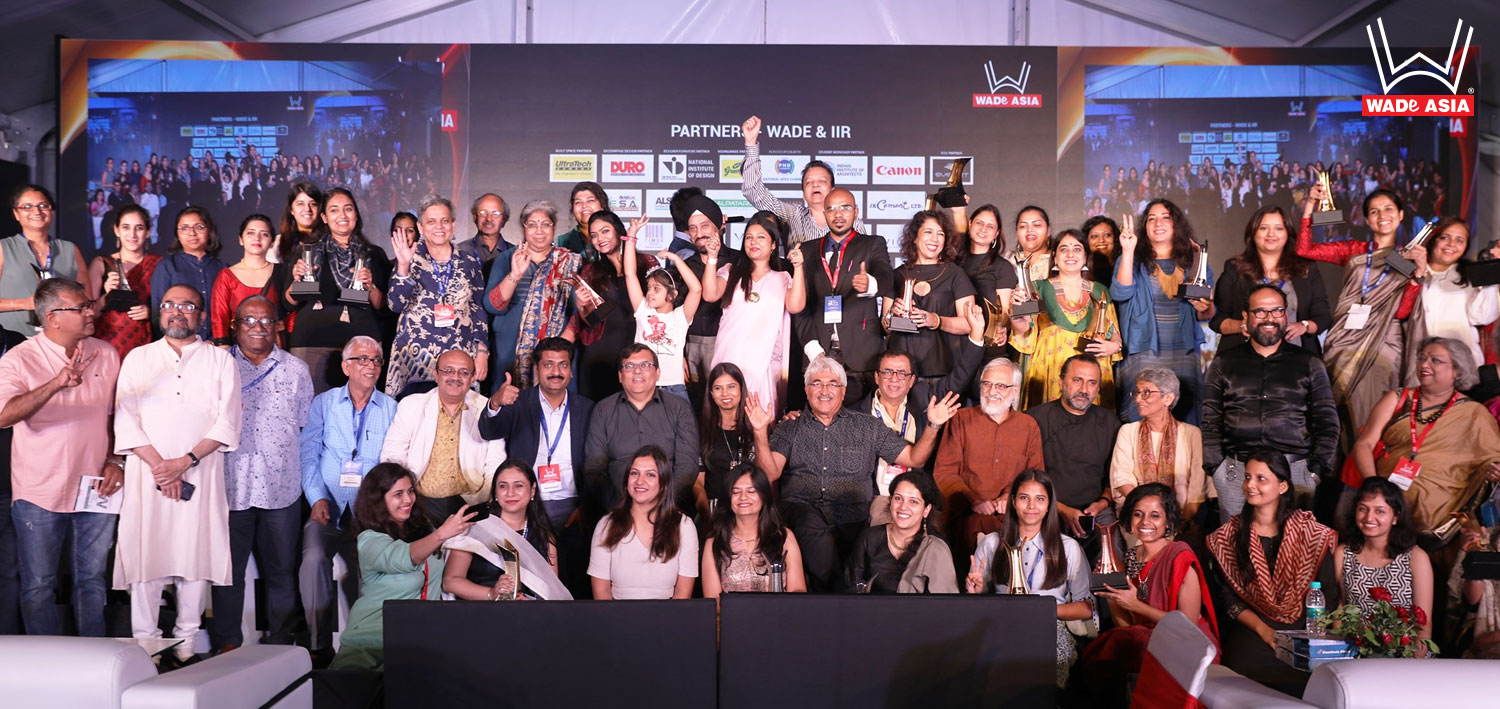 WADE ASIA CHANGE MAKERS
WADE ASIA CHANGE MAKERS focus on women leading major shifts and changes at work and society.
WADE ASIA MATERIAL WORKSHOPS
Through this initiative, WADE ASIA invites designers and material companies whoever want to showcase material applications and is ready to conduct workshops with hands-on experience for designers and for students. This enables someone to learn more about the material and get the experience and exposure of using the material in different ways.
WADE ASIA DESIGN COLLAB
WADE ASIA Design Collab is a Collaboration between designers and material brands. Every product has got a lot of potential which designers explore and WADE ASIA wants to fire that imagination of designers so that material application can find new meaning and new innovations. There can be a lot of innovations with materials as WADE ASIA brings both the designers and the material companies together. Those collaborations and innovations will be showcased with the live display during MATECIA Exhibition and also promoted through media in Surfaces Reporter and Furniture Design Technology depending upon the product.
MATECIA INNOVATION ZONE
Sponsor the MATECIA INNOVATION ZONE and avail of a superb opportunity to attract celebrity and visitors' attention.