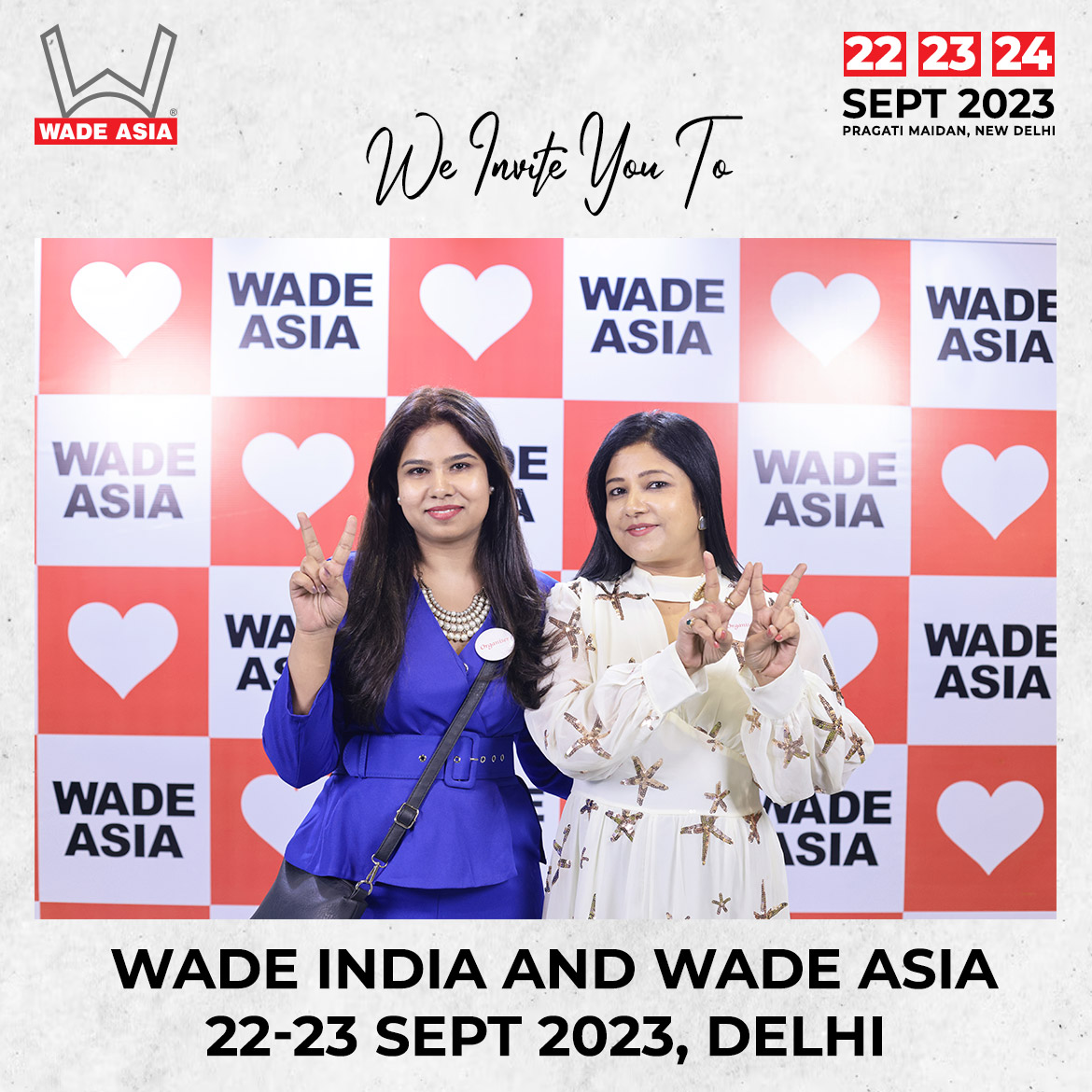 In a world where every moment counts, the choice of how we invest our time becomes paramount. Architects and designers, the creative minds shaping our built environment, often face a crucial decision: Will spending the whole day at WADE ASIA be fruitful or should they rather save their time and complete some other tasks? The answer is clear: attending WADE ASIA is not just about attending an event; it's an investment in knowledge transfer, networking, learning, and unlocking a world of new opportunities. Well, WADE ASIA is the pinnacle of architectural events scheduled to be held on the 22nd, 23rd, and 24th of September at Pragati Maidan, Delhi. Register Now and block the dates.
Unlock a Wealth of Knowledge
At WADE ASIA, knowledge isn't just accessible; it's abundant. It's where you find answers to critical questions that can transform your career. Whether it's learning about financial management, scaling up your practice, designing colossal projects, or merging technology seamlessly with architecture, WADE ASIA has the expertise and insights you need.
A Confluence of the Best Minds
Imagine having the chance to interact with 50+ distinguished speakers, including industry pioneers, thought leaders, and visionaries. At WADE ASIA, you can engage in enlightening conversations, gain fresh perspectives, and broaden your horizons. These connections are the building blocks of lasting professional relationships.
From Concept to Reality
WADE ASIA doesn't just discuss ideas; it transforms them into reality. With a live presentation of 200+ top projects, you get an exclusive look at what's shaping the world of architecture and design. These projects aren't just impressive; they're the embodiment of innovation, creativity, and excellence.
An Aladdin's chirag for Products and Materials
With 700+ products on display across seven expansive halls, WADE ASIA is a treasure trove for architects and designers. You can explore a vast array of materials, products, and solutions that can elevate your projects to new heights.
Connecting with the Entire Industry
WADE ASIA is more than an event; it's a congregation of the architectural community. With 25,000+ expected visitors from 500+ cities across India, it's an unparalleled opportunity to network, collaborate, and engage with peers, clients, and industry partners. Ensure you have ample time to attend the full event for the first two days on 22nd and 23rd September.
Masterclass with Mentors
Learning is a lifelong journey, and WADE ASIA recognizes that. The event offers a unique opportunity for mentorship, where seasoned professionals share their wisdom, guiding you towards greater success in your architectural or design career. Make the best out of DESIGNS INDIA Architecture Conference by WADE ASIA. Our presenting partner for the conference this time is MERINO.
Celebrating Women in Design
For women in architecture and design, WADE ASIA is a platform for celebration and recognition. Discover how women are making significant contributions to the industry and gain insights into their experiences, challenges, and remarkable successes. There are 7 Jury rooms where more than 200 top shortlisted projects are going to be presented LIVE by their principal architects and designers.
Strategic Partnerships and Collaborations
In an interconnected world, partnerships are the key to growth. WADE ASIA provides the ideal setting to explore strategic alliances and collaborations that can propel your career or business to new heights.
Concurrent Events
Alongside WADE ASIA, don't miss the chance to explore MATECIA Building Material Exhibition, India Interior Retailing – Dealers Conference, India Furniture Conclave, and Materials and Technology Conclave, all happening simultaneously. These concurrent events further enrich your experience and open doors to even more opportunities for growth and learning.
Conclusion: In a profession where innovation and knowledge are paramount, attending WADE ASIA isn't merely an option – it's the wisest stride forward. Walk up to WADE ASIA, where every moment invested translates into a brighter, more successful future. Don't miss the opportunity to expand your knowledge, network with industry leaders, and unlock a world of possibilities. With 200+ top projects, 50+ speakers, 700+ products, and thousands of fellow professionals, the only question is, will you walk the unnecessary extra miles or walk up to WADE ASIA? The choice is yours, and the future is waiting.
Visitor Registration is free: www.wadeasia.com
VERTICA DVIVEDI
Publisher, Surfaces Reporter®
Director, Bigsea Marcom India Pvt Ltd
MADHURIMA CHOWDHURY
Executive Editor – SURFACES REPORTER®
Email: madhu@surfaces.in