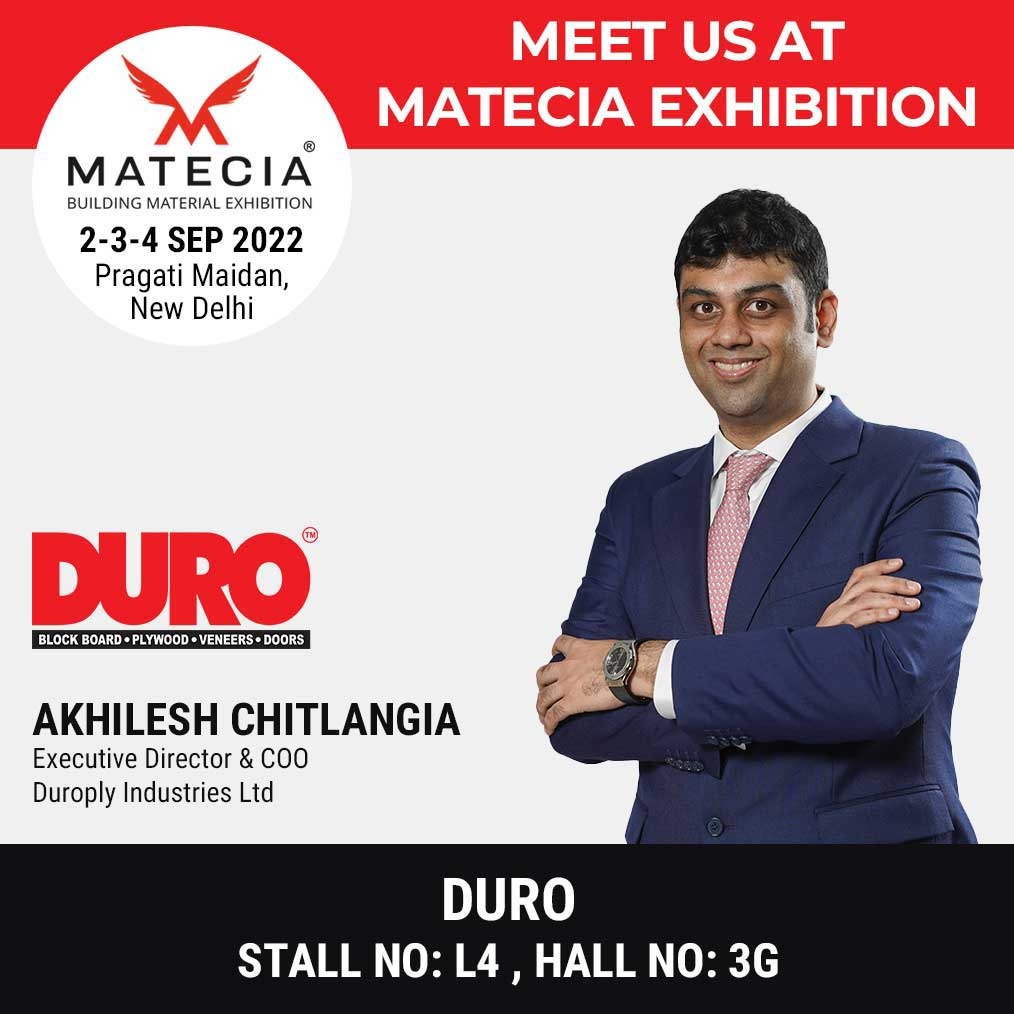 DURO is synonymous with quality and Durobility since 1957. DURO is manufacturing wood material with state of art technology at the manufacturing unit situated in Rajkot, Gujaratand having offices in various parts of India. The manufacturing process goes through the stringent standards of E1 emission norms and IS standards. The process utilizes logs with a triple heat treatment method, where raw materials and panel sheets are undergoing heat treatment at three stages for strength, durability, and defect-free surface. DURO product range comprises of Plywood, Block boards, Doors, and Veneers. DURO believes in sustainability and environmentally friendly techniques and processes for wood material which are FSC Certified.
Product displayed at MATECIA
Duro will be showcasing the following products during Matecia 2022:
•

DECORATIVE VENEERS

•

PLYWOOD
Message for MATECIA Visitors
"Duro is excited to be part of the upcoming 'MATECIA' Building Material Exhibition. You will find on display Duro's latest veneers, plywood, and the highly sought-after 10ft Duro Plus Ply and Veneers. Duro Plus has gained recognition for being one the most innovative products launched in the historyof the plywood industry over the last 65 years. It represents the best innovative architectural solutions and stellar design and is an ideal addition to projects requiring joint-less applications.
Architects, Interior designers, Distributors and Dealers can also browse our trending wood veneer designs, including latest Salone Collection of dyed veneers that are a big hit among the design and architectural fraternity. We look forward to seeing you there!" – Mr Akhilesh Chitlangia, Executive Director & COO Duroply Industries Ltd
Enter WADE ASIA 2023 through Sponsorship / Exhibition: Download the Details