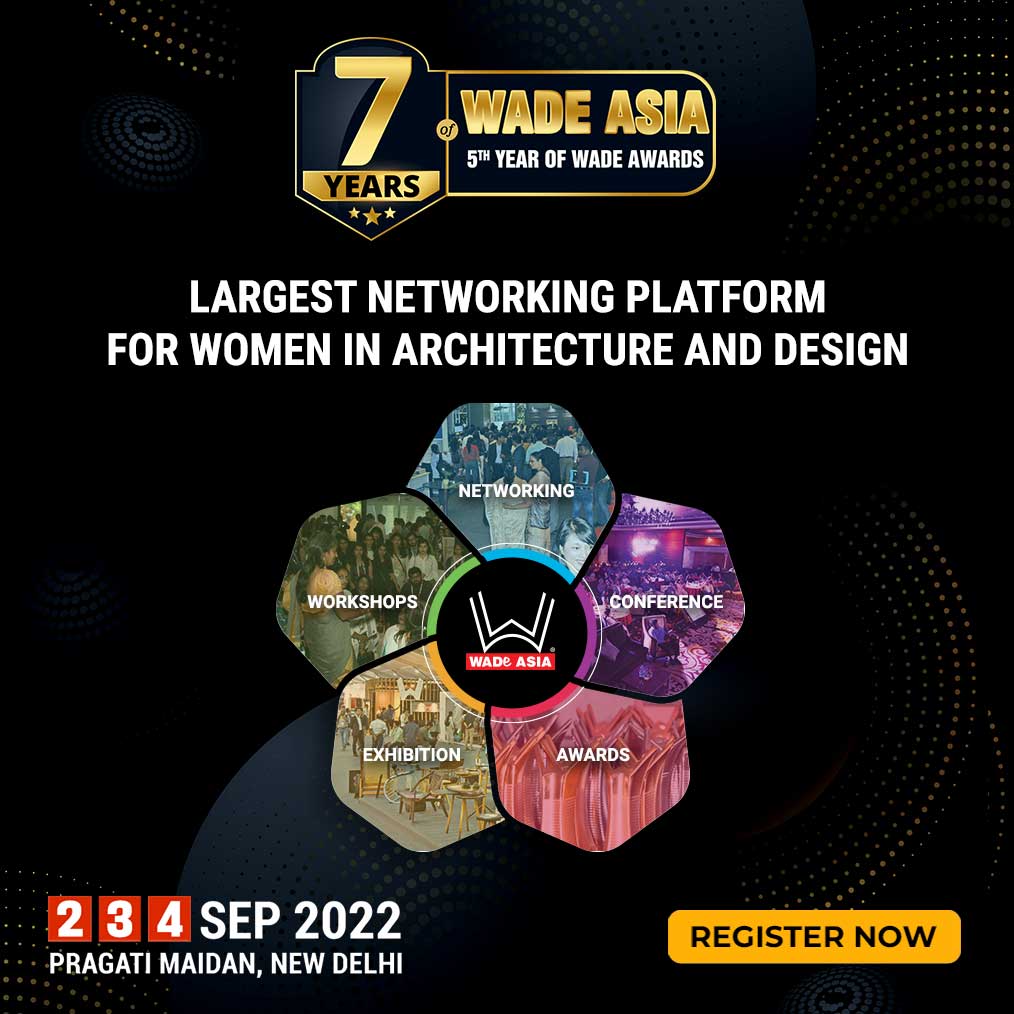 WADE ASIA, the largest event in the world celebrating the lives and works of women in design, architecture, art, construction, product design, engineering, is back with a bang. Block the dates for an engaging & immersive time with the fraternity, while enjoying knowledge sessions,innovations, exhibition & project showcase.
WADE ASIA recognizes the visionaries who have re-calibrated the design landscape of the world.
WADE ASIA has been a pioneer in distinguishing the progress of women in the field of Architects, Interior Designers, Artists, and Engineers. It organizes annual conferences, and discussions, and awards Women for their projects in innovation, sustainability, and sensibility towards traditional and modern techniques.
WADE ASIA is a noticeable architecture & design event in India which is a platform formed for distinguishing, supporting, and making the work of Women Architects & Designers, and Artists of the industry more noticeable.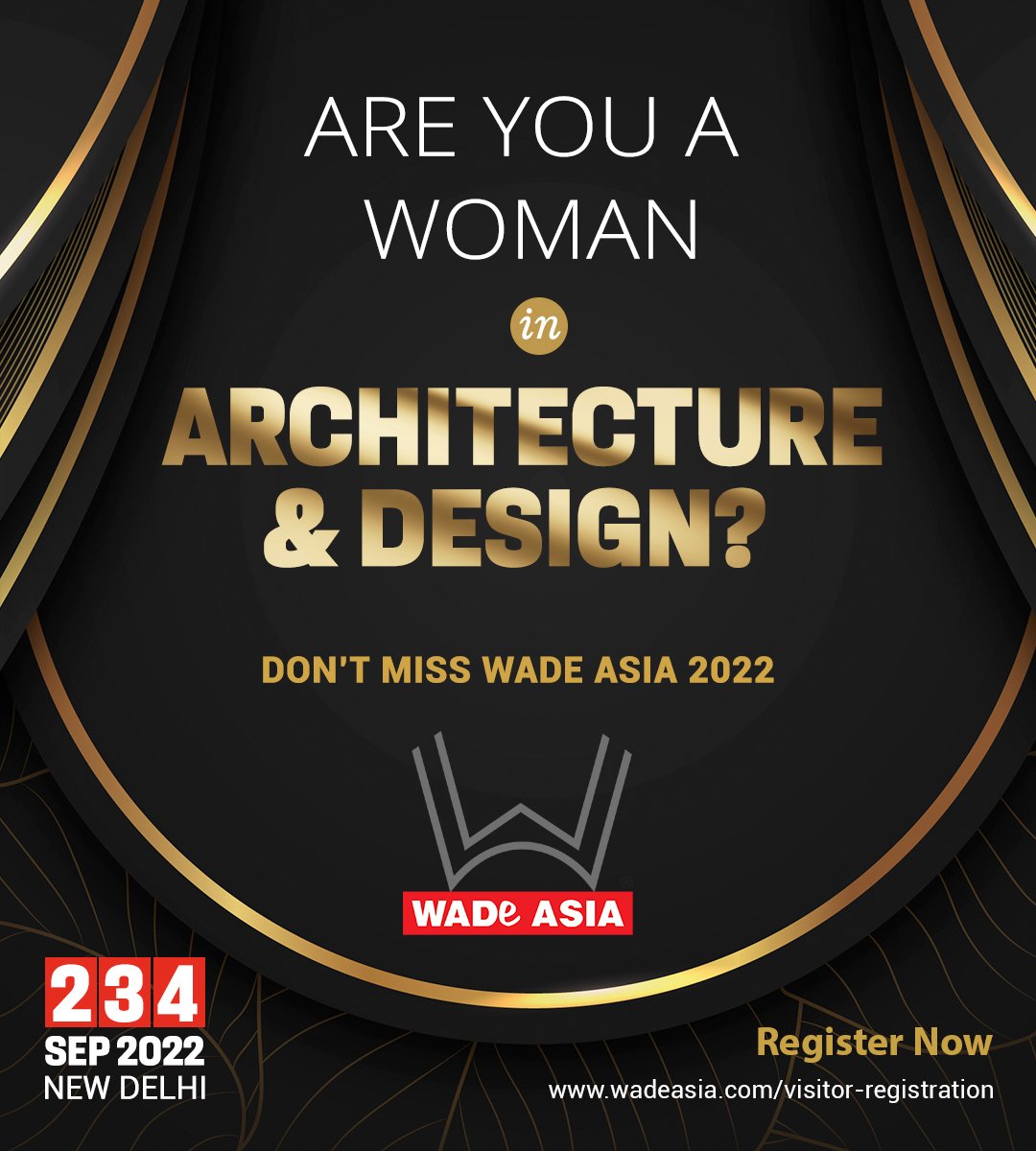 What to expect from WADE ASIA 2022
Being the 7th year of WADE ASIA and 5th year of WADE ASIA AWARDS, this year is special. Also because, it is happening after two years, lost to the pandemic. The fun-filled three days will consist of various architecture and design events, talks, seminars and of course, the much awaited award ceremony. Alongside WADE ASIA, there is an exhibition dedicated to materials specially panels, surfaces and interior products, called 'MATECIA.' Expect fun time, networking, knowledge, exploration of products and projects and a lot of learning from WADE ASIA 2022.
Have you blocked your dates from 2-4 September 2022? Visit the website www.wadeasia.com to register for the event.
"It is a great privilege for me to be at WADE ASIA. I think it is a great breakthrough. If you can sustain a show for 4 years with women Architects, Designers, Artists and Engineers to recognise the contribution of women, I am quite sanguine WADE ASIA is set to increase geometrically and become more significant in skill development among women," Mr Rajeev Talwar, Chairman Emeritus, National Real Estate, Development Council and Whole Time Director, DLF Ltd
Secure your entry pass: REGISTER NOW: https://www.wadeasia.com/visitor-registration