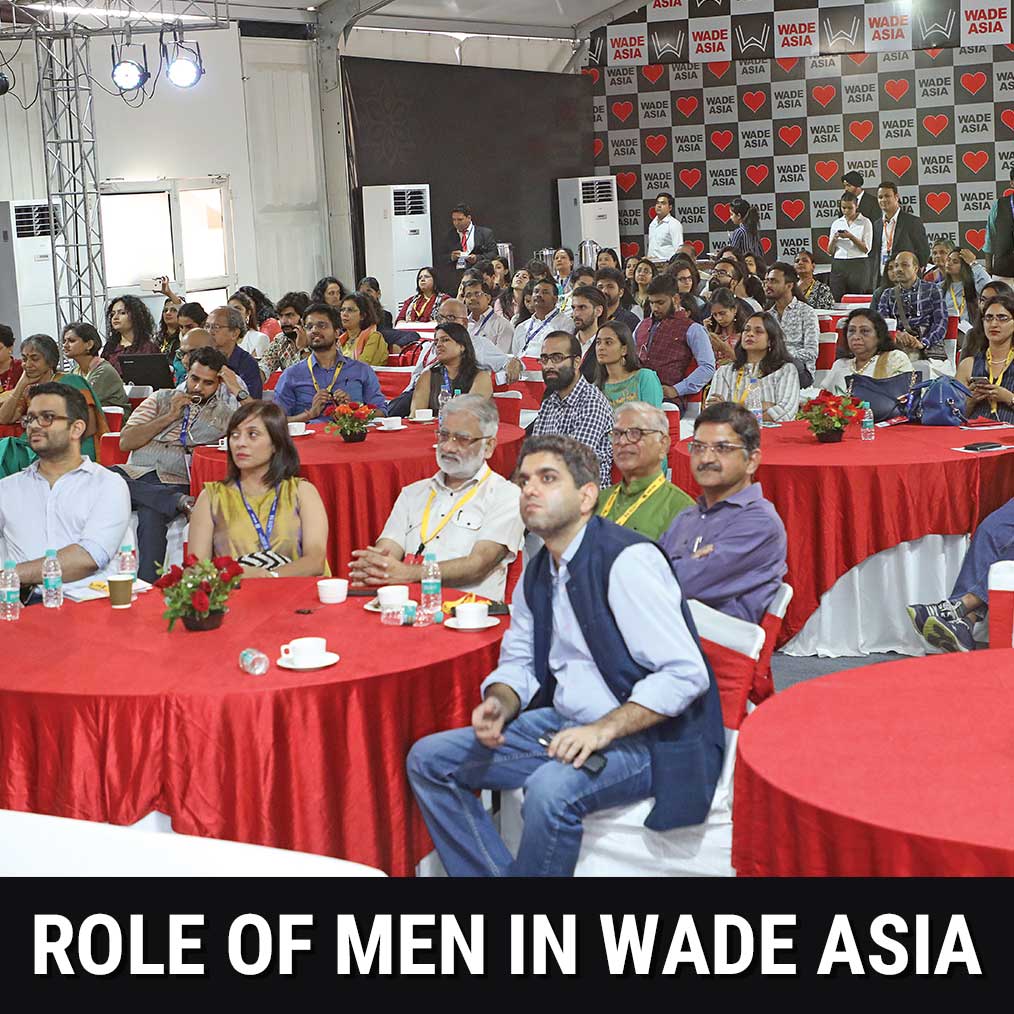 The Success of WADE however, has been largely influenced by men as well. Immense support and enthusiastic contributions from them has led to a huge difference. Their contributions bring about changes in the society, mindset and the lives of people around the world. WADE ASIA has received numerous messages from their male peers, supporting the initiative and standing by this to cheer the contribution of women in design. The Guest of Honour from WADE ASIA 2019, Rajeev Talwar mentioned in his special address:
"It is a great privilege for me to be here. I think it is a great breakthrough. If you can sustain a show for 4 years with women Architects, Designers, Artists and Engineers to recognise the contribution of women, I am quite sanguine WADE ASIA is set to increase geometrically and become more significant in skill development among women." Rajeev Talwar, Chairmain Emeritus, NAREDCO and Whole Time Director of DLF Ltd.
Ar Christopher Benniger is the founder of the School of Planning at Ahmedabad (CEPT University) and the Center for Development Studies and Activities (CDSA) at Pune.
The award-winning American-Indian Architect and planner was a speaker in WADE ASIA 2017. He spoke about all the women who have influenced and changed his life. From Barbara Ward to Jaquline Tyrwhitt, he mentioned the important contributions of women and how their words inspired his projects. To WADE team, he said, "You should be proud about what you are doing."
WADE has seen proud fathers bringing in their daughters to actively participate in the creative Industry. Sons have helped their mother to get the much deserved recognition. Even partners have supported and inspired each other.
Secure your entry pass: REGISTER NOW: https://www.wadeasia.com/visitor-registration