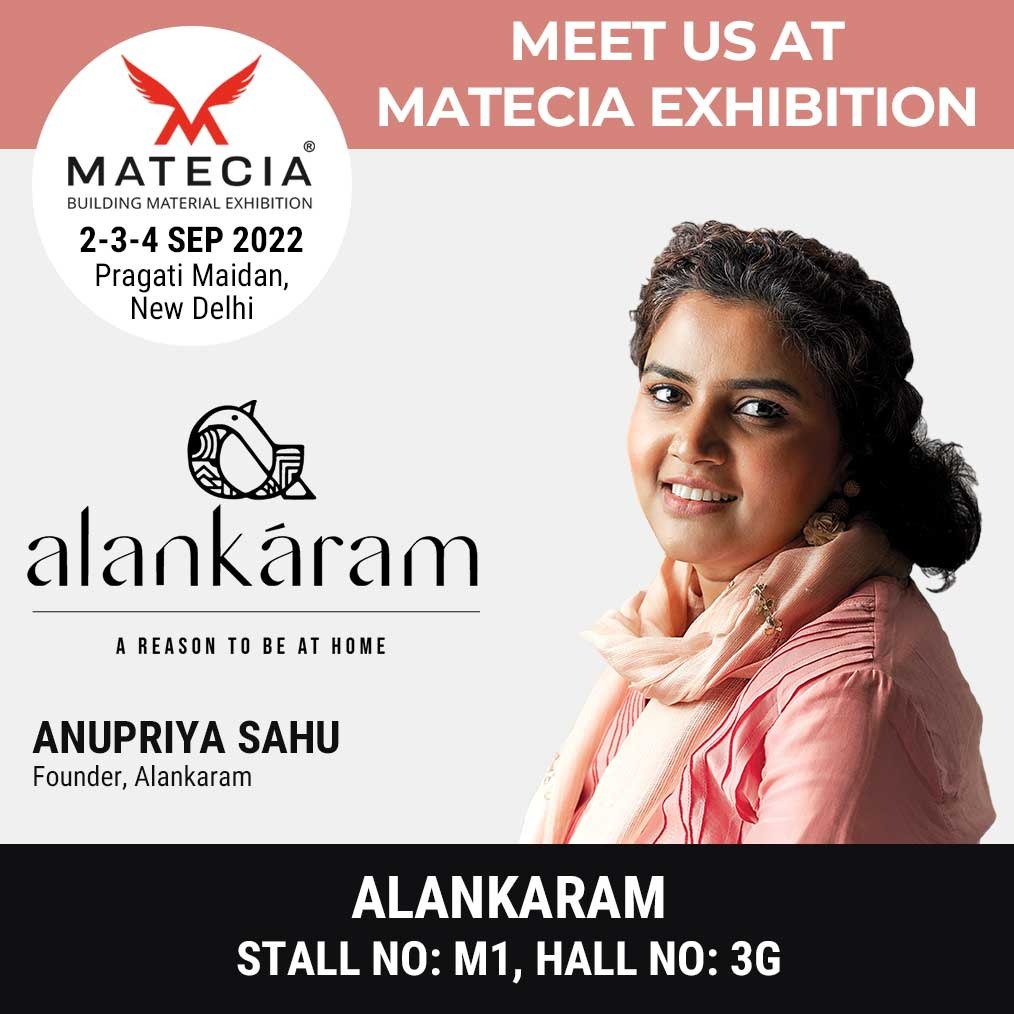 Alankaram has one of the widest ranges of furniture for residential and commercial projects be it indoor or outdoor furniture, wooden or metal, standalone or fixed, and ready to use or bespoke.
Alankaram (@alankaram.in) is a design studio engaged in wooden furniture designing and manufacturing having 600+ unique designs, 3000+ SKUs, and a manufacturing unit measuring 2,00,000 sqft (at Pithampur, near Indore, MP, India). Alankaram's collection is one of the largest range of designer, customizable, indigenously designed furniture portfolios in India. The production facility is also one of the largest setups dedicated to solid wood furniture manufacturing in India.
How Alankaram Stands Out Among the Crowd



Alankaram stands out with its contemporary, minimalistic designs and elegant usage of joineries. Wood joinery is used not only for strength but also adds to the aesthetics of the furniture. The designs are inspired by Indian culture yet are modern and contemporary. The team is headed by ar. anupriya sahu and Dhwanit Parmar. Anupriya is an architect with Masters from SPA, Delhi with a strong belief that designs should combine aesthetics, ergonomics, strength, and relevance. She has a keen interest in detail which manifests clearly in her designs.
The range of furniture includes residential and commercial, indoor and outdoor, wooden and metal, standalone and fixed, ready to order and bespoke, and as tiny as a tea coaster to as large as a 24-seater dining table! The clientele includes multinational and domestic companies to high- net-worth individuals and celebrities.
Message for MATECIA Visitors – Anupriya Sahu Founder, Alankaram
"Derived From a Sanskrit Interpretation, Alankaram Means 'the Art of Decoration Or Ornamentation'. The Studio's Essence Lies in Customising Indigenous, Minimalistic Designs With Precise Joinery Details, Combining the Strength of Solid Wood With a Modern Range of Upholstery. Alankaram Has One of the Widest Ranges of Furniture and Can Be a One Stop Solution for All Furniture Needs For Residential and Commercial Projects Be It Indoor or Outdoor Furniture, Wooden Or Metal, Standalone or Fixed, and Ready To Use or Bespoke.
At MATECIA, Alankaram Will Be Showcasing a Range of Wooden Furniture And Home Decor Accessories."
Enter WADE ASIA 2023 through Sponsorship / Exhibition: Download the Details